Training courses: No shortcuts are taken with our detailed and conscientious training courses.  All employees receive the thorough initial training course, followed by on going and continuous on the job supervision and training.  Conscientious professionals teach the training classes.  

    Pass the ball training:  Regardless of their experience, all personnel and managers receive pass the ball training.  Whenever there is the slightest doubt about the qualifications or knowledge of the worker in a situation, they are required to call qualified personnel immediately.

    Safety training: Safety, along with pass the ball, is the strongest point in our training courses.  Each client is periodically evaluated in their home for all things relating to their safety.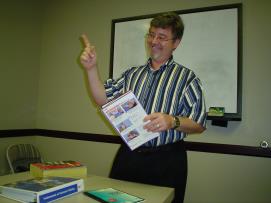 Employee qualifications: Happy Health Services maintains the highest pay rates we can for our valuable PCA's.  This gives us the ability to demand higher standards and qualifications than what is may be typical.  Our workers are noted for their positive upbeat attitudes.  Our workers show up for the clients on a regular and reliable schedule.  Using the buddy system puts the  client in charge of their services and care, while helping the PCA to make sure that services are not missed, and their schedule can be made to accommodate the needs of the client.  The buddy system is a tool that can be used by both the client and the PCA that allows more flexibility and help when needed in those unexpected moments.  The role of the agency is to assist the PCA and client only as needed to make sure the client is getting all their available services.

    Other Services: The goal of Happy Health Services is always the happiness and contentment of the client.  When we are unable to provide all things needed for that goal, we will assist the client in finding other sources where that assistance may be acquired.  When possible the agency will assist with that special need outside of the service plan, and incorporate all available resources to ensure the client is getting the full amount of assistance they need.  

Happy Health Service Home Care in Las Vegas